Custom Packaging and Printing Solutions All in One Place
We are a one-stop shop for all custom packaging and printing solutions. We promise to be there for you if you want to scale your business. We provide exclusive designs on marketing materials, display boxes, gift boxes, watch boxes, and shipping boxes, among others. With us, you have all branding solutions in one place.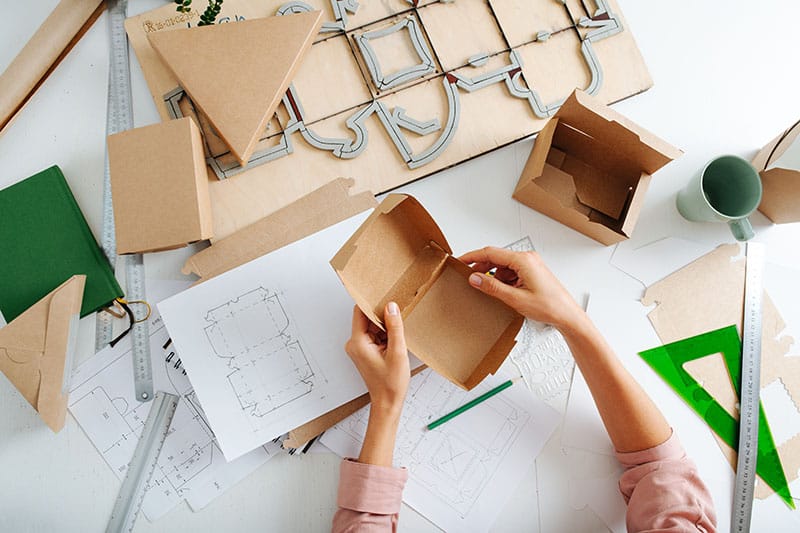 Packaging and Printing Solutions for Small and Growing Business
Fully Customize: Whether you are just launching your brand or want to expand your business, having customized packages and marketing materials helps greatly. We ensure that your packages are fully customized to align with your brand.
Fast Turnaround: We have well-equipped facilities and reliable partners in China, guaranteeing quick turnaround. When you order from us, we promise timely delivery.
Low MOQ: We understand that business size and requirements vary. So, we give low MOQ standards to ensure we serve all clients effectively. We are here to meet all your needs.
Hassle-Free Wholesale Ordering
Types of Packaging and Print We Offer
We provide businesses with a range of packaging and printing solutions. Packoi is a certified one-stop shop for custom boxes, custom bags, and marketing materials.
We print and design custom boxes for mailing, shipping, and displaying products. Our solutions target all types of businesses, ensuring your needs and expectations are addressed. No matter where you are located, you can always rely on us.
Custom bags are multipurpose. They can be used for packaging gifts and shopping, among other uses. Bags are made from sturdy materials to guarantee the safety of your goods. You can always rely on us for the best experience.
Custom Printed Marketing Materials
If you want to promote your brand, we have the right materials to help you implement your marketing strategy effectively. We print brochures, catalogs, and booklets that capture brand information effectively. We design and print with your brand at heart.
Start your Packaging Journey
Find the right packaging solution for your needs by exploring our selection of packaging solutions
Frequently Asked Questions
Below you can find some frequently asked questions regarding custom packaging and print. Please feel free to contact us if you have any other questions.
Where are your packaging and print produced?
Most of the custom packaging and print are produced in our own factory in China. For some special products, we will also outsource with our vetted network of suppliers to meet your requirements.
What is your minimum order quantity (MOQ)?
It depends! Usually, for custom boxes, the MOQ is 300 units, and for custom print, the MOQ is 500 units. We can also accept smaller quantities, but the unit price will be higher.
Do you provide samples before bulk order?
Definitely! We offer a variety of sample types. We've got everything you need to check your artwork for printing or determine the size of your packaging.
How long does production take?
Most orders are processed within 7-15 days, and larger orders are delivered in 15-20 days. You can also place rush orders if you need something urgent.
How long does shipping take?
Depending on the method of transportation, air freight can take 5-7 days, and ocean freight can take 15-35 days. Your shipment can be split between air and ocean if you need some packaging expedited sooner!
Do you provide design services?
Yes, we provide dieline design, artwork design, and structural design services. Dieline design is free of charge, but the artwork and structural design will come at a specific cost. Learn more about our design service now!
What Our Customers Say About Us
We've served hundreds of satisfied customers. Here are some of their reviews.
I can't say enough good things about Packoi and their team. We worked with a number of different packaging companies throughout the development of our product and Packoi was the only one who could meet our needs. They are an incredibly talented group, eager to help, and flexible. I couldn't be happier with how our project turned out!
Packoi has been a great company to work with. I highly recommend them. They worked with us to make sure that we had our packaging designs and production challenges solved. They were able to engineer technically advanced configurations and get it to us in the USA effortlessly.
Packoi was a pleasure to work with. We discussed our customized design, and they were very responsive via email and phone. We even changed our design after the first proof, and they were very accommodating. Packaging was delivered on time, packaged well, and of excellent quality. I'd highly recommend them!
Custom Boxes and Printings Resources
Transform simple kraft product boxes into jewelry luxury packaging, offering creative tips to increase the appeal of your jewelry.
Read More »
What is the best way to ship hats? You need a rigid box that can accommodate the shape of the hat and ensure that it won't be deformed while in transit.
Read More »
Explore mailer boxes and creative dividers, learn how to protect your products, and turn ordinary shipping into an extraordinary experience!
Read More »
Get Started with Packoi Today!
Contact us today, and our team will respond promptly. We are always dedicated to meeting your expectations and exceeding them. Fill out the form now!
*If you have any design files that need to be sent, please email them to info@packoi.com